If you're a meat lover, then you'll want to check out the list of meat recipes we've put together for you! From roasted chicken to crispy fried chicken, turkey Chili to lamb vindaloo, and everything in between, we've got you covered with a variety of delicious meat dishes to try.
First up on the list is roasted chicken. This classic dish is a favorite for many, and for good reason. The meat is juicy and flavorful, and the skin gets crispy and golden brown in the oven. It's the perfect meal for any occasion, and it's easy to make too.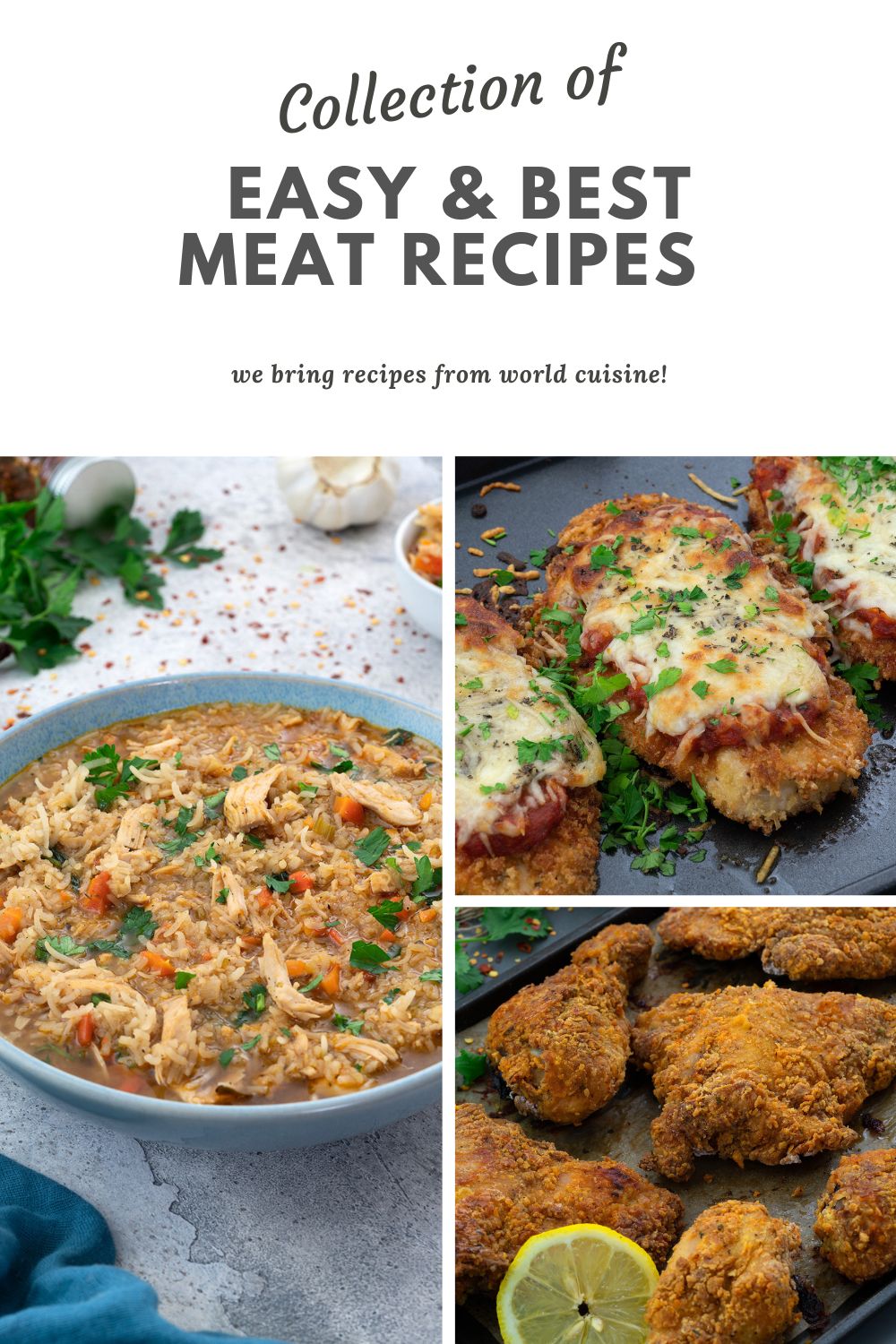 Jump to:
If you're looking for something with a little more crunch, then you'll want to try the crispy fried chicken. This dish is a bit more indulgent, but it's sure to satisfy your cravings. The chicken is coated in a crispy batter and fried to perfection, making it a crowd-pleaser for any occasion.
For a healthier option, you can try the baked chicken thighs or baked chicken breast. These recipes are a great way to enjoy the flavor of chicken without all the added fat from frying. And if you're short on time, the air fryer chicken thighs and air fryer chicken breast recipes are perfect for a quick and easy meal.
Looking to add a little more flavor to your chicken? Try the spinach-stuffed chicken breast, chicken parmesan, or tandoori chicken recipes. These dishes are packed with delicious seasonings and spices that will take your taste buds on a trip around the world.
If you're a fan of seafood, then you'll definitely want to try the teriyaki salmon, honey garlic glazed salmon, oven-baked salmon, and pan-fried salmon recipes. These dishes are easy to prepare and are a great source of protein and omega-3 fatty acids.
And for those who prefer their meat dishes with a little kick, there's the Thai green curry, chicken curry, butter chicken, chicken tikka masala, lamb vindaloo, and lamb chukka recipes. These spicy dishes are perfect for warming you up on a cold night and are sure to satisfy your cravings for bold flavors.
With so many different meat recipes to choose from, you're sure to find something that will please your taste buds. So, fire up the stove or turn on the oven, and get ready to indulge in some of the best meat dishes around!
You could also find a different collection of recipes below and more at recipe collections.